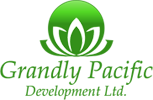 GRANDLY PACIFIC DEVELOPMENT LIMITED
Since 1989, Anita Tung and her husband developed a strong business around all the world.

We are a Major Waste recycling Group in Hong Kong since 1989.

Grandly Pacific Development Ltd. is a reputable and highly reliable co-operation in the field of plastic trade. We purchase a wide range of plastic products, including OPP / LDPE / HDPE / PP / CPP / PET / PVC / PA film, PE / PA PE / EVA PE / PP,ABS ABS / PC etc, which are our specialist. We work with different suppliers around the globe.